Core Hydration
perfectly matches
your body's natural pH*
*approximately 7.4 pH
A balanced life means doing wellness in whatever
way works for you. Find your balance. Find your core.
Core Hydration perfect pH water
Purified and enhanced with electrolytes and minerals for taste,
Core Hydration has the balanced pH uniquely designed for every lifestyle.
Core Hydration believes wellness is "whatever works for you."
About us
Core Hydration knows that achieving true balance means focusing outside as well as in.
That's why we are constantly looking for ways to be sustainable while offering the choices that can have a positive impact on you.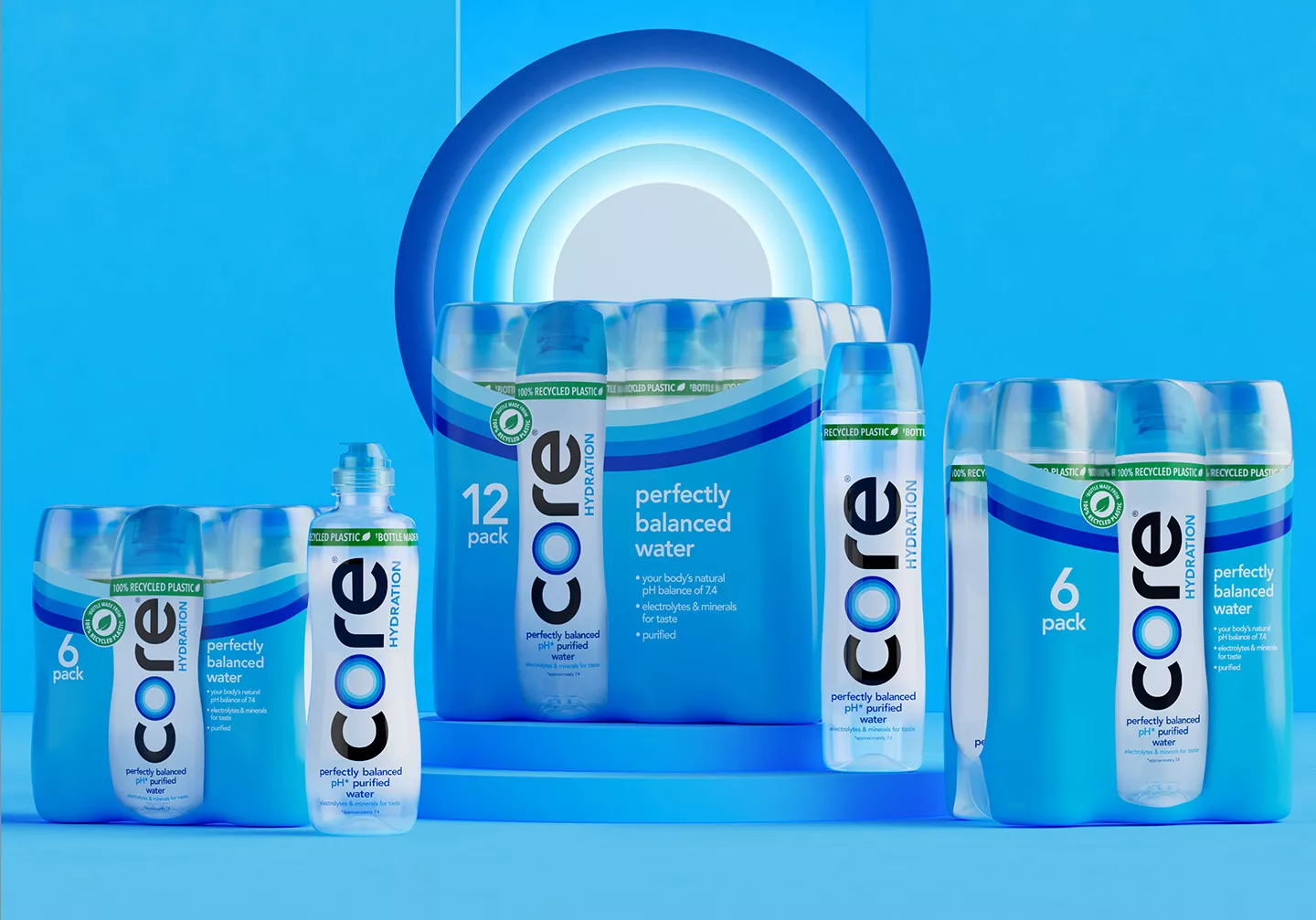 Why we're different
Designed with you in mind, Core Hydration is purified by a proprietary seven stage reverse osmosis process.
Each batch is custom blended with just the right amount of electrolytes and minerals for taste and balanced to your body's natural 7.4 pH balance to help you stay hydrated.
We've even developed a more sustainable, wide-mouth, contoured bottle that perfectly fits every lifestyle.
So, whether you're into hardcore, mediumcore or easycore wellness, Core Hydraton is with you.
Find your balance. Find your core.
NEW Core Hydration+
New Core Hydration+ is a nutrient enhanced water with scientifically proven functional ingredients that can help support wellness.
With real fruit extracts and essences that provide a hint of flavor along with 0 calories and no sugar or sweeteners you can enjoy wellness, wherever.