CORE HYDRATION: PERFECTLY BALANCED WATER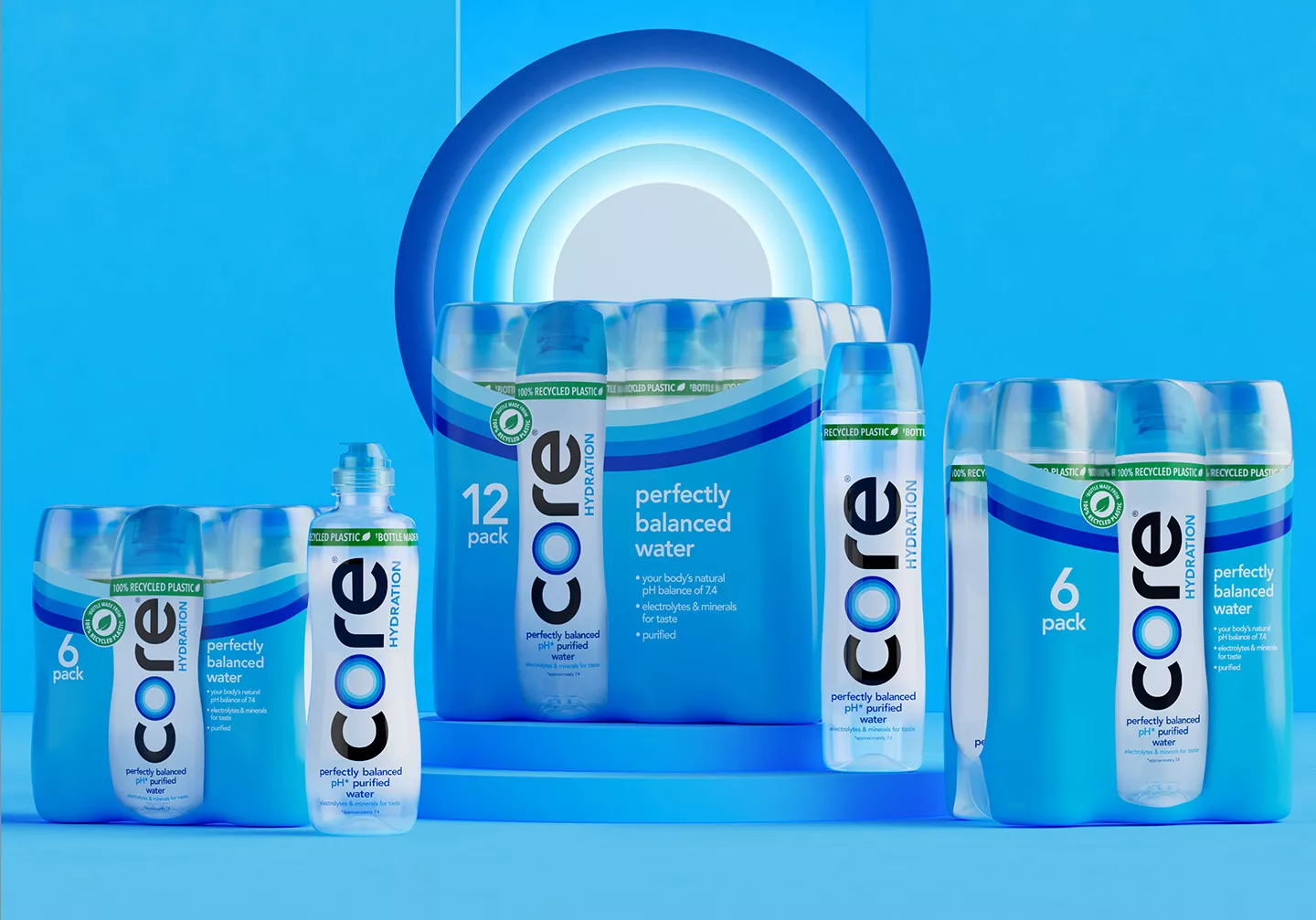 Core Hydration is designed with you in mind. Purified and enhanced with electrolytes and minerals
added for taste, Core Hydration has a balanced pH uniquely designed for an active lifestyle.

New Core Hydration+ is a nutrient enhanced water with scientifically proven
functional ingredients that can help support wellness.
With real fruit extracts and essences that provide a hint of flavor along
with 0 calories and no sugar or sweeteners you can enjoy wellness, wherever.